Back to Open Positions
Project Manager & Governance Leader
Zug, Salzburg, Paris, London
17/08/2023
What you will do
In Arsenalia the Project Manager & Governance Leader is the figure that guarantees the success of the assigned projects, thanks to the deep knowledge of the methodology and processes and the ability to understand and apply them, according to the needs and expectations of the customer by acting as a guide, facilitator and problem solver, both towards the customer himself and towards all the teams belonging to the other companies of the group, committed to achieving the same goal.


In details:
You will be involved from the very first phase of project definition and planning by identifying and sharing objectives, specifications, budgets, necessary resources and timescales foreseen for its implementation
You will take care of organizing the team, predicting its training and assigning specific roles and responsibilities to each member
You will identify new business opportunities whenever the opportunity arises
During the execution of the project, you will also monitor it, ensuring that corrective actions are applied in case issues of any kind arise
You will be responsible for assessing and preventing potential risks and developing strategies to address or mitigate them
You will maintain constant communication with the project team, stakeholders, and other parties involved, providing updates on progress, challenges, and achieved objectives
You will assist the group's sales structure in identifying new business opportunities and ensuring constructive project experiences for both the client and the internal team
You will have the opportunity to participate in company training to continually enhance your knowledge and contribute to the ongoing evolution of the distinctive work methodology that characterizes us
Minimum requirements
Do you have at least 5 years of experience in project management for complex projects?
Have you previously worked within international projects?
Can you speak and write English proficiently (B2 level)?
Are you familiar with the use of key personal productivity and project management tools (such as Gantt charts, budgeting, ticketing systems, etc.)?
Can you identify an opportunity when faced with a challenge?
Do you have enthusiasm for new challenges?
Are you empathetic and inclined to listen to the needs of your colleagues and all other stakeholders?
Are you available for short, medium, and long-term travel assignments?
You might just be the person we're looking for!

Other requirements
Do you have experience in the world of ERP consultancy?
Do you have a PMP (Project Management Professional) certification? 


Even better!

#LI-hybrid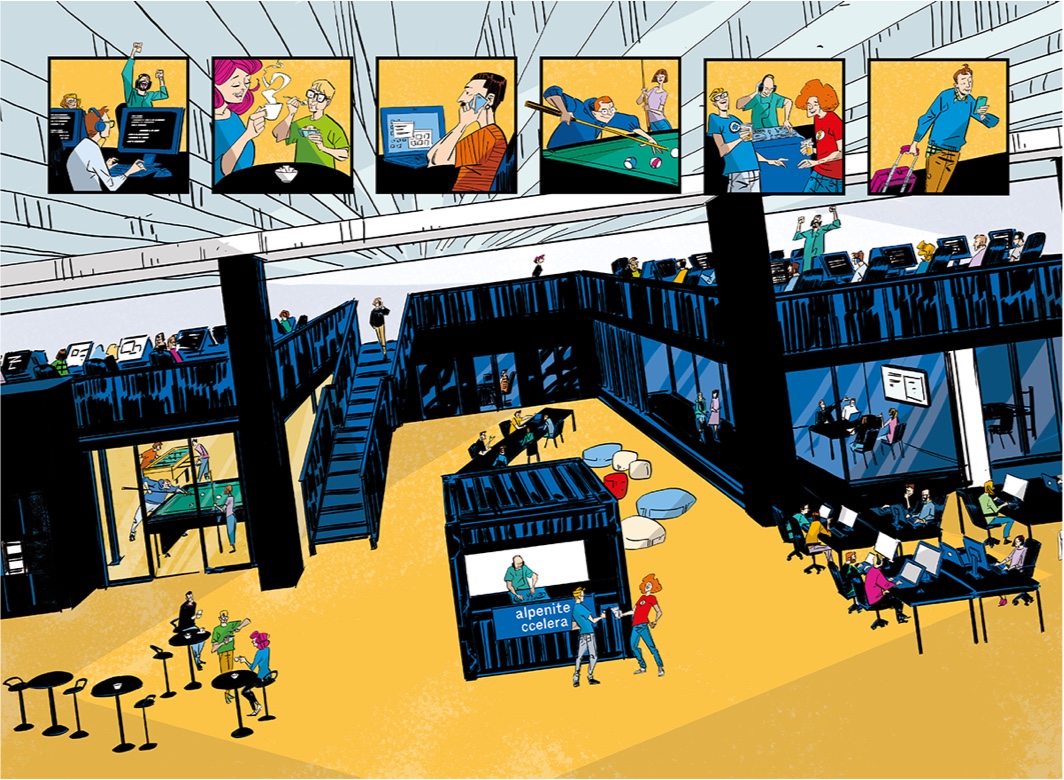 WELFARE

A company welfare platform with ample choices and integrated medical assistance


- subject to country specific policy

WORKLIFE KIT

Latest generation smartphones and computers which you can bring with you in our exclusive backpack




EMPOWERING PEOPLE

Group activities, team building and mentoring aiming to facilitate integration, knowledge, and dialogue between people

LEARNING & DEVELOPMENT

Training courses and incentives to achieve certifications in internal technologies for the development of everyone's potential




TICKETS

Electronic meal tickets to use at our multiple affiliated restaurants and the possibility of reimbursement of expenses